Hi! I am so glad that you are here and interested in sponsoring this little blog of mine!
Because my blog is growing rapidly, I will now be offering paid advertising. There is still a swap option available. If you choose to go this route, I kindly ask that you follow my blog via GFC or Bloglovin.
I am currently sponsoring:
Simple Moments Stick
Blog Statistics (as of 10/16/13) (as of 6/10/13)
678 489 followers via GFC, Google +, RSS feed and Bloglovin'
364 267 followers via Pinterest
309 247 followers via Twitter
87 51 likes on Facebook
So what do you get for your money?
I will answer any questions you might have.
If you want to promote a certain area of your blog, I will share it with the blog world (social media shoutouts)
If you have a relevant post you want to share, you can guest post on my blog or I can do a spotlight post for you
Testimonials
"Sponsoring Samantha's blog has been one of the best decisions I have made in my time blogging. She has been so incredibly helpful, friendly, and supportive! She truly impressed me with her professionalism and was always very quick to respond to emails; she also was constantly offering her support and willing to answer any questions I had. She also does a great job of giving you social media shout-outs and actually reads/responds to your blog.
Furthermore, she was super understanding! It was a busy time for me (getting married) while I sponsored Samantha's blog, but she rolled with it like a pro. I would definitely sponsor her blog again in the future and recommend if you are looking for someone to help you "grow" your blog, Samantha is your girl!"-Lauren @ SLP Sooner or Later
I can't wait to meet you. So don't just buy an ad and then hang out on my sidebar. Email me/Find me on Twitter or Facebook so that we can interact!
samantha.n.shipley@gmail.com
Product Review
I am more than happy to share my opinion on any product or service that relates to my blog and personal values. I am willing to work with any size blog, company, or Etsy shop. Just send me a product and within two weeks of receiving it, I will write a detailed review including photos. Also, if an extra product is sent, the post will include a giveaway for my readers. Please feel free to email me to discuss any options or ideas that you may have.
THANK YOU FOR YOUR INTEREST!
Grab a Button!
200x200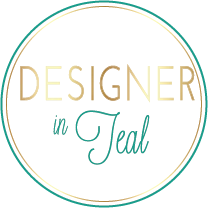 200x200