First of all, this is my 100th post!!! I can't believe it. Thank you for taking the time to read, comment and share my blog! I appreciate you all! My new nav bar is up; what do you think? I also have my first giveaway coming up soon and our wedding is being featured next week! Stay tuned :)
A little over a month ago I signed up for the Bigs and Littles Blogging Network. I got partnered with
Sara @ You and Me are We
. I have learned so much from her and wanted to repay her for her help. So today I am sharing with you the mood board I created for her living space!
I asked Sara for some info and pictures of her current space and checked out her Pinterest so that I could create a space she would LOVE!
Use of the space:
"We use the space to spend time together watching movies, TV, and playing games. We also do all of our entertaining in our living room except when it's nice out and we can move to our patio outside."
Elements to incorporate:
Slipcover for current sofa (preferably grey)

Accessories/art

some fun textures (pillows and window treatments)

blanket for cuddling :)

storage for games
Style:
love their current furniture;espresso color (tables and shelves)

transitional

chic

soothing colors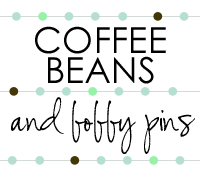 post