My in-laws came up to visit and take me and Tim out for lunch for his birthday (which is tomorrow!) Before lunch, we stopped by the
Jefferson Hotel
to see their christmas decorations. There were trees and wreaths and lights everywhere, but there was one thing that stood out: a very large gingerbread train! That is why this is the picture of the day. Can't wait to celebrate my husband's birthday tomorrow!
And coming soon to the blog: the Young House Love book signing and DIY projects inspired by the book!
Also, our apartment Christmas decorations and more decorations from the Jefferson.
GET EXCITED!
Day 2:
Gingerbread Train (it is made completely of cookies and candy!)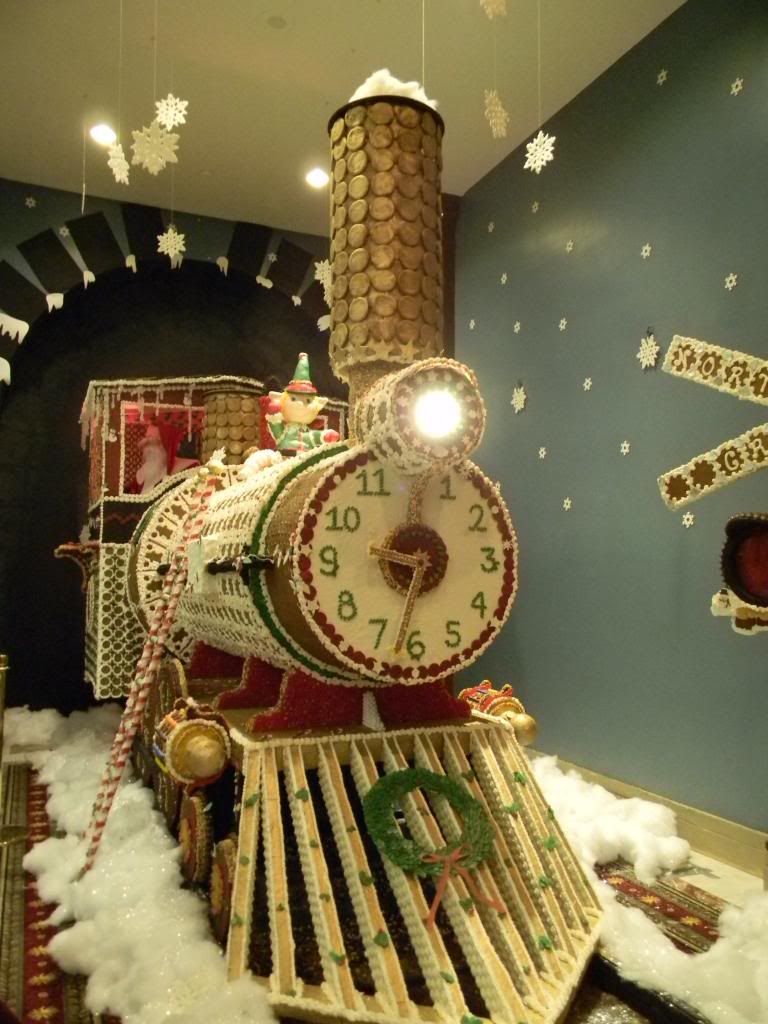 Happy Early Birthday Tim!
XO Samantha