Where do I start?? As I mentioned before in
this post
Tim's parents came to visit this past weekend. We took a self/driving tour around Richmond, stopped in @ the Jefferson and had lunch. We ate at Carytown Burgers and Fries YUM and then I walked down to Mongrel where the book signing was.
I took my spot in line and got really anxious waiting to meet those super bloggers that I talked about
here
. It was actually a really nice warm December day and I got to chat w/some other YHL fans. I perused through the book as the line slowly moved forward. Once I was in the store I could hear John and Sherry laughing and talking to the people ahead. They sounded so sweet, but for some reason I got sooo nervous. I have never met a really super famous person but I have met some really cool folks like Frank Beamer and So You Think You Can Dance Season 7 dancers (some of whom are in Step Up Revolution!) Yet John and Sherry seemed like such a big deal. I mean they are known all over the world (even if it is to mostly women and people in my age group.) But still they have over 5.5 MILLION hits in a month and they have 143 MILLION overall!! Woah :)
Anyways I finally got to the front of the line and guess what? It was like they were my friends. We just started chatting and I told them I work at a design place in Richmond. I also commented on their blog sharing the post that I made about getting their book and they remembered that ;) I of course got my picture taken with them. It probably lasted all of about 1 minute but it was SOOO worth it. I wish I could just hang out w/ them all of the time but I guess we will have to communicate via blogging.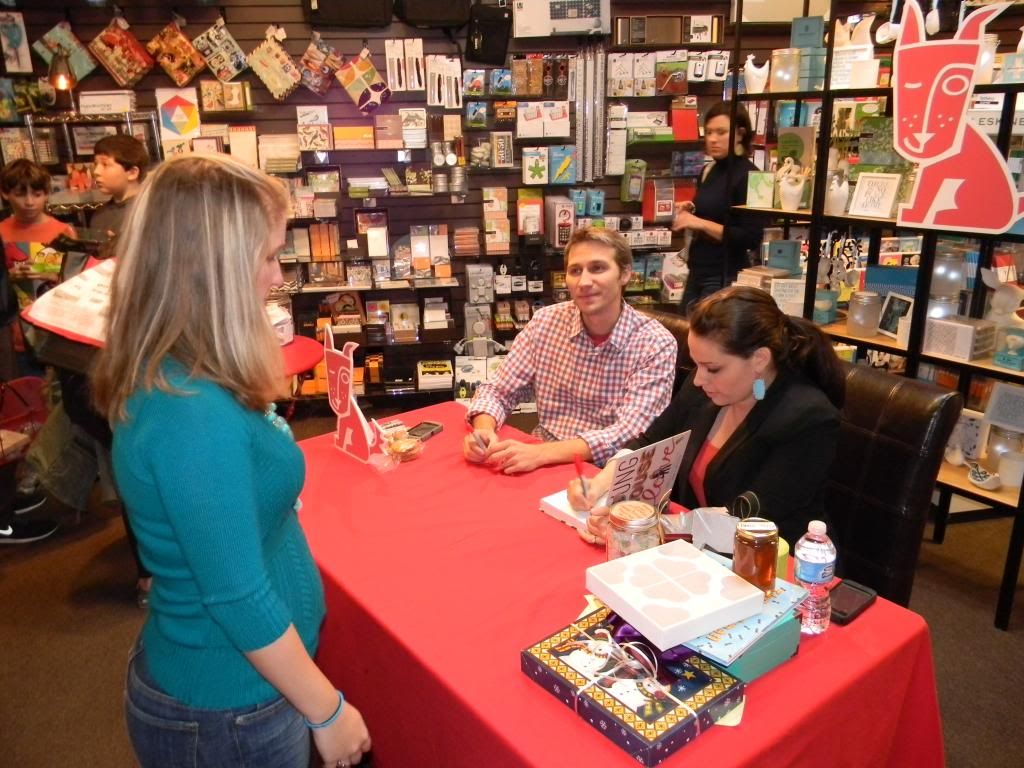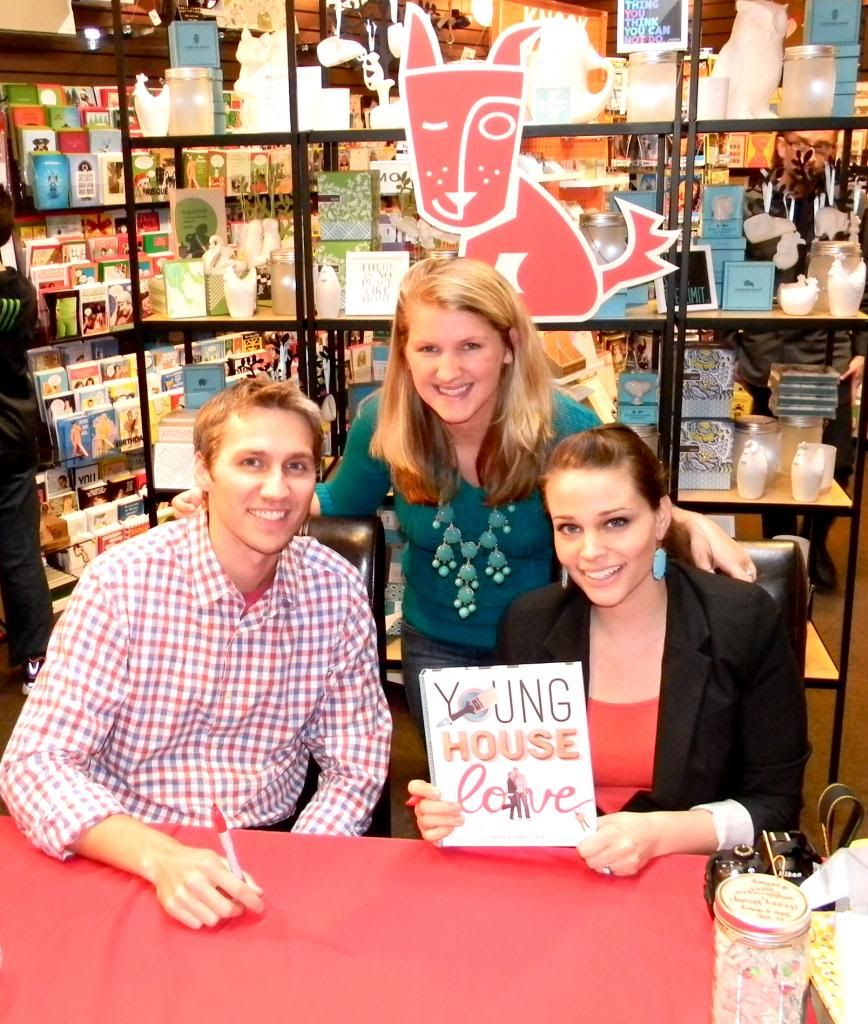 :D Isn't Sherry so pretty?? Love her teal earrings!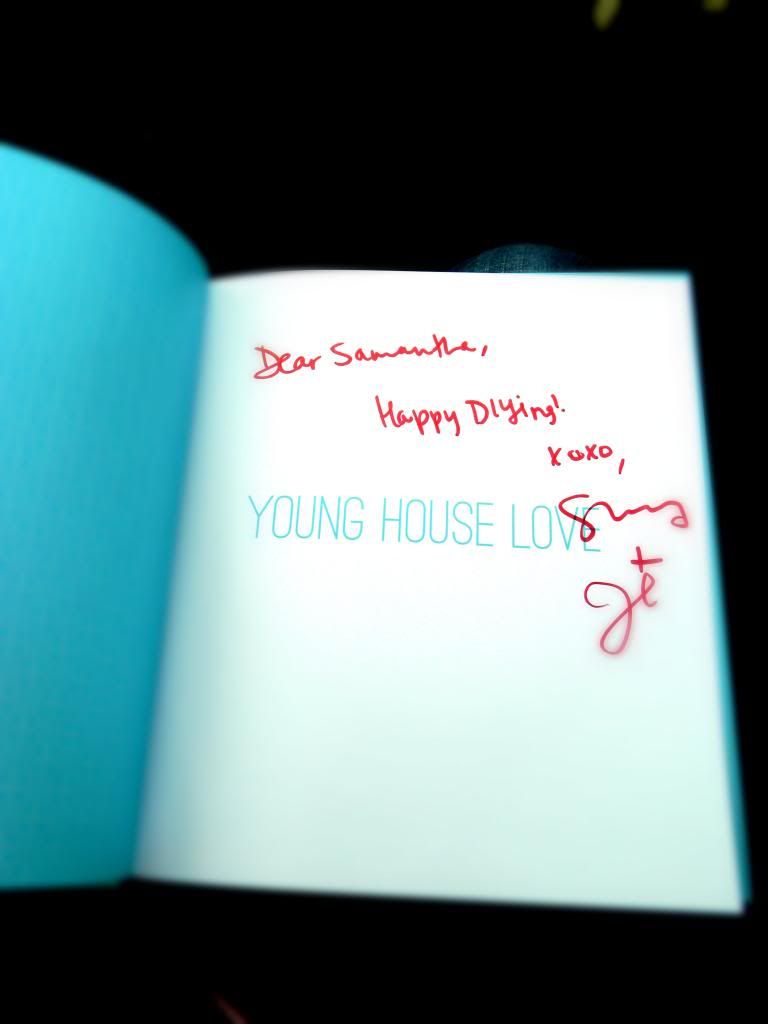 YAY! Admiring it on the way home...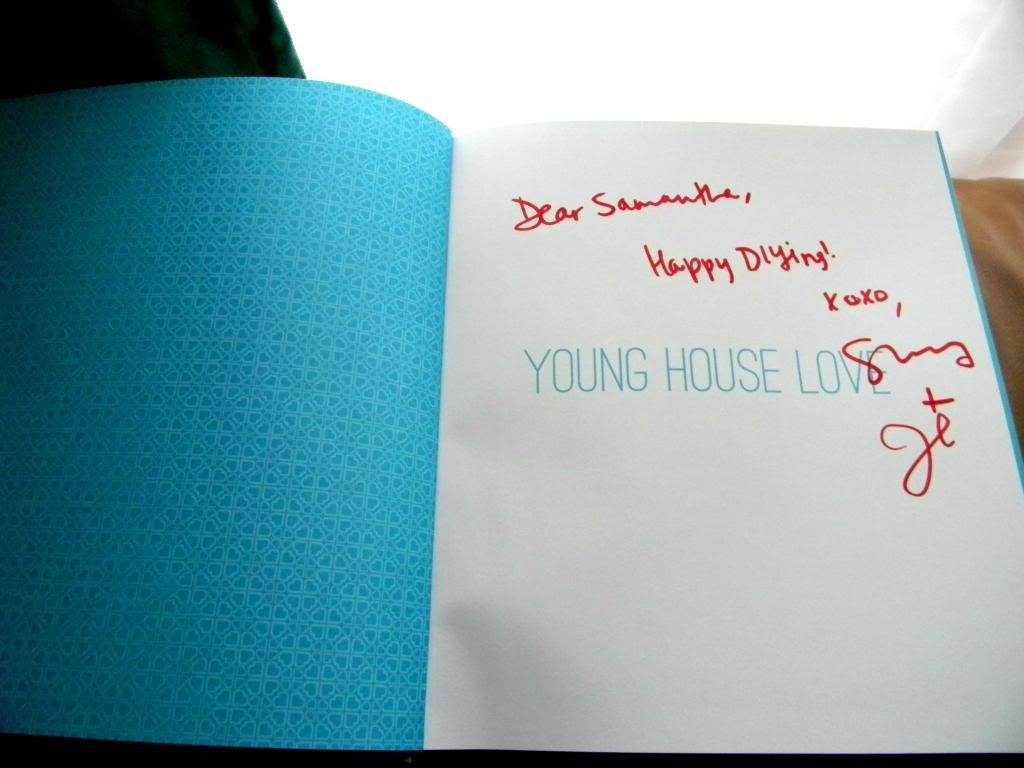 I've spent hours already looking through it. Next step: flagging all of the projects I want to do! Don't think I've ever been this excited about another book!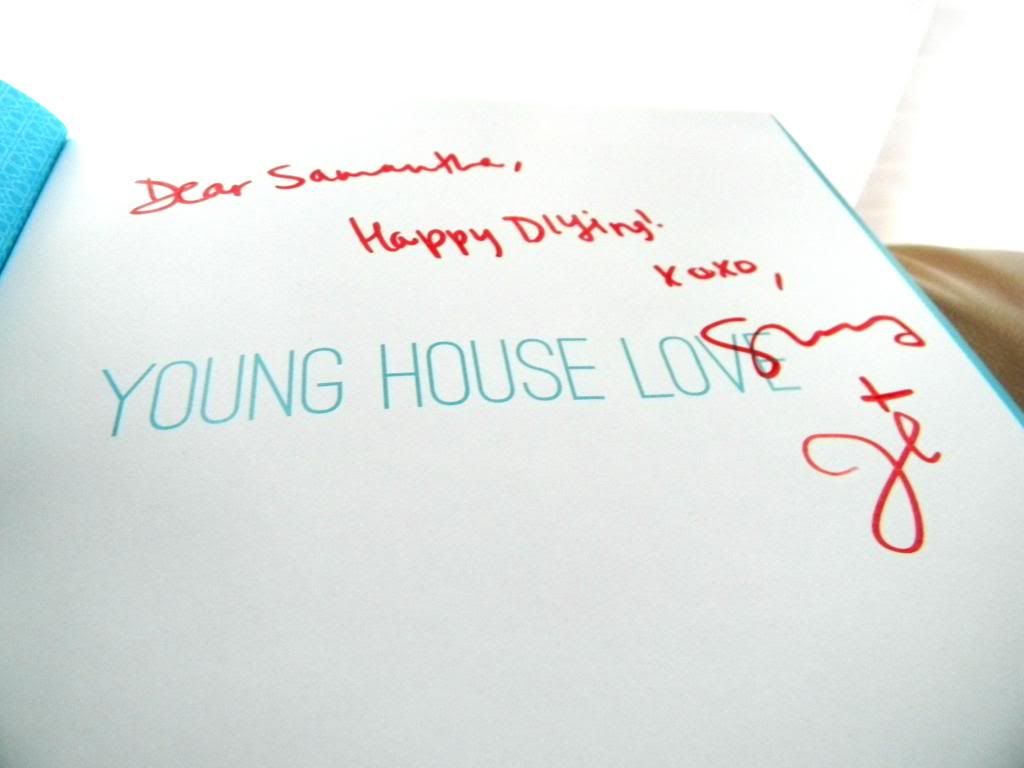 I will be sharing many projects from this book as I do them :) and I have already done this one:
Painted Curtains
. Do you have their book? Is it on your Christmas list? What bloggers do you look up to?
Day 3 & 4 Photo Challenge Pics to come later this evening!
XO Samantha