Yay! I love excuses to take pictures. I found this on another blog that I follow and I couldn't resist signing up. I actually took a lot of pictures today of my Christmas decorations so I will have to choose from those.
What & How:
Take one photo each day for the first 25 days of December and post it to your blog (or Facebook album or Flickr page, you get the idea). In this month of celebrations, there is always something new to see and document each day. The DPP is a fun way to challenge yourself creatively and share the results with your friends on a daily basis.
If you want to join here is the link to sign up:
http://www.tredways.org/december-photo-project/
Day 1: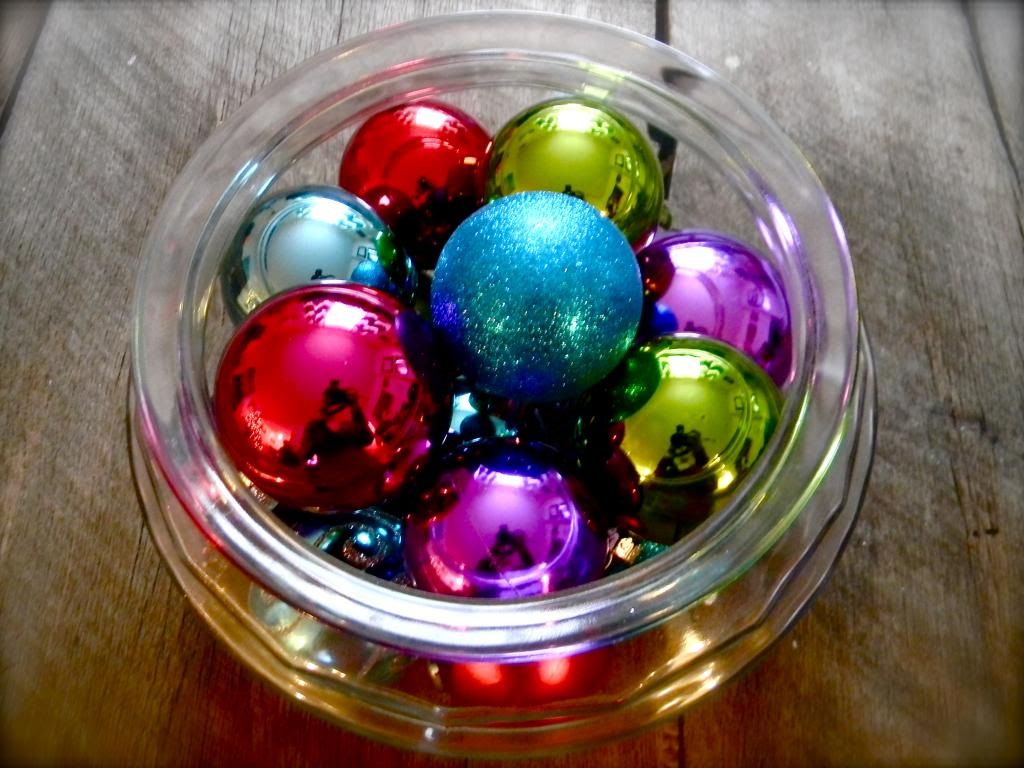 ~Bowl filled with ornaments~
I found inspiration for this on Pinterest and figured it would be pretty easy to recreate. All you need is a glass bowl/vase and some ball ornaments. These were leftovers that we didn't have room for on the tree so it worked out perfectly. I love the mixture of colors and the sparkly/glossy/matte textures. It is now the centerpiece to our factory cart coffee table! What do you think?
p.s. If you look closely, you can see my reflection!
On another note, you will notice that I added snow to my blog :) I thought it was very festive! Is anyone else excited about the 25 days of Christmas on ABC Family? Elf is on tonight!
I ordered some really cute custom Christmas Cards from Walmart. I really want to show them off but then it wouldn't be a surprise to the people that get them! So that will have to wait. (But I will say they have CHEVRON on them :)
For this photo challenge: some days I will post only the photo and a description and some days I will incorporate it into my regular post! I hope you enjoy seeing them. Be sure to check back each day :)
Happy December!
XO Samantha